I woke up very early the next morning in Paris because I had paid for a "Skip the Line: Notre Dame" at 9:45 a.m. And I wanted to photograph a bit before the tour began. Back on to the 69 bus, I went, feeling smug in knowing how to ride a bus now. I jumped off at Pont de Arts to take a photo of the lovers' locks at Pont de l'Archeveche.
It was a sunny day…yippee! I didn't want to say it out loud in case I would jinx my day, but I was very grateful for the beautiful sunny weather.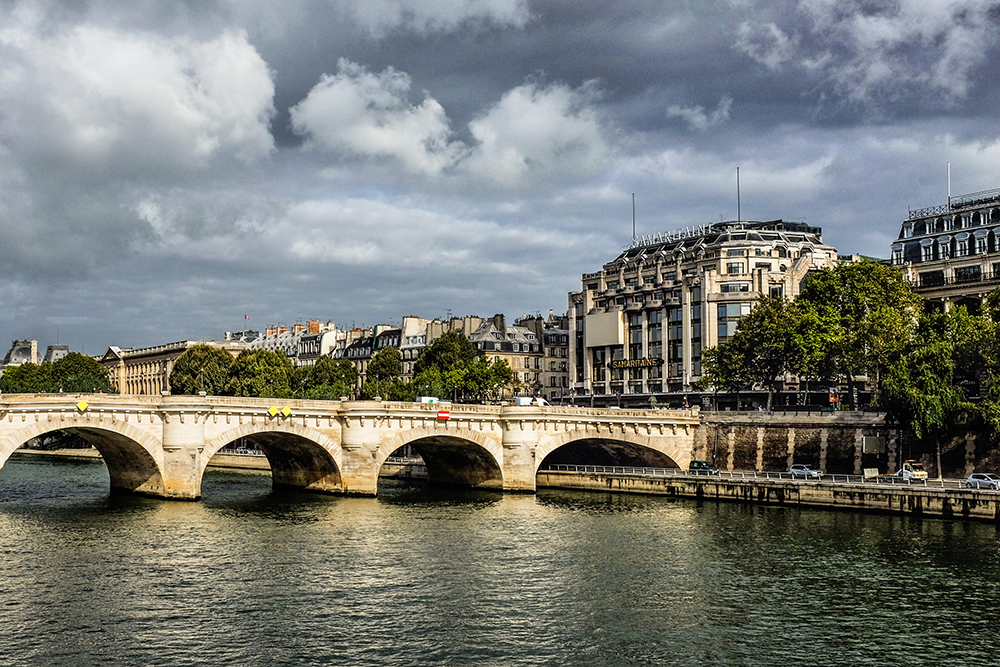 I loved the Art Nouveau styling of this Metro stop which was doing double duty as our tour meeting point.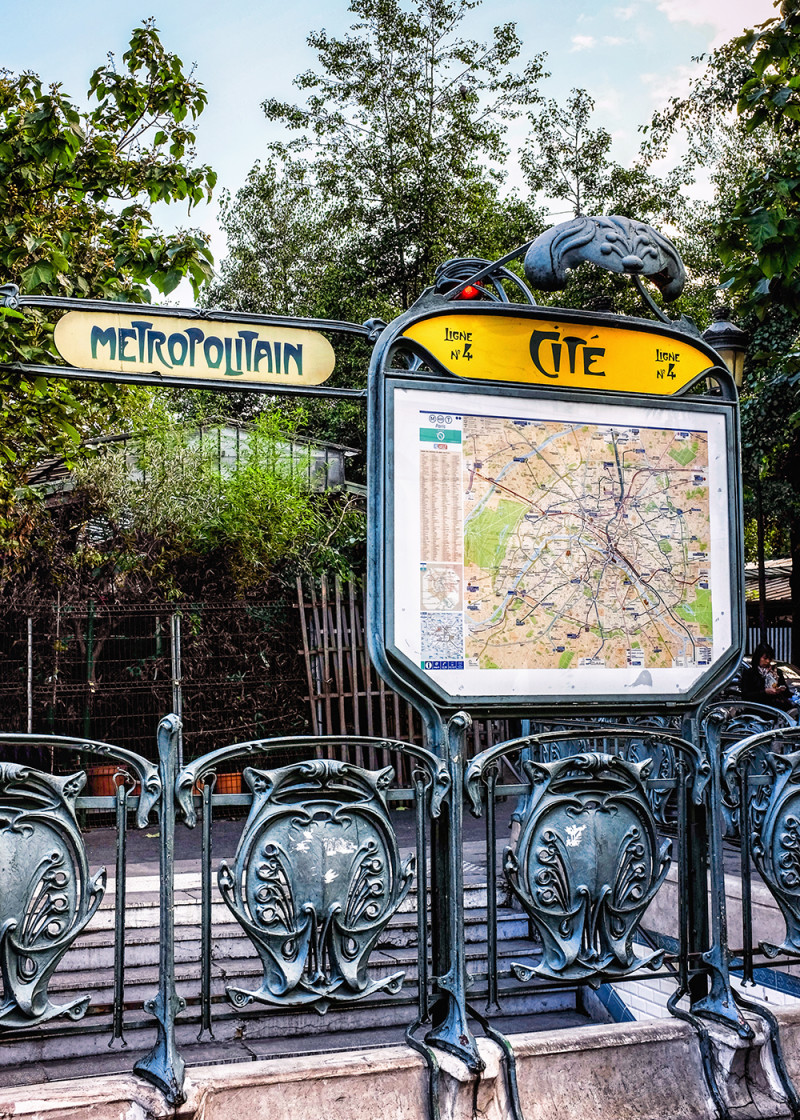 My Notre Dame tour was beginning!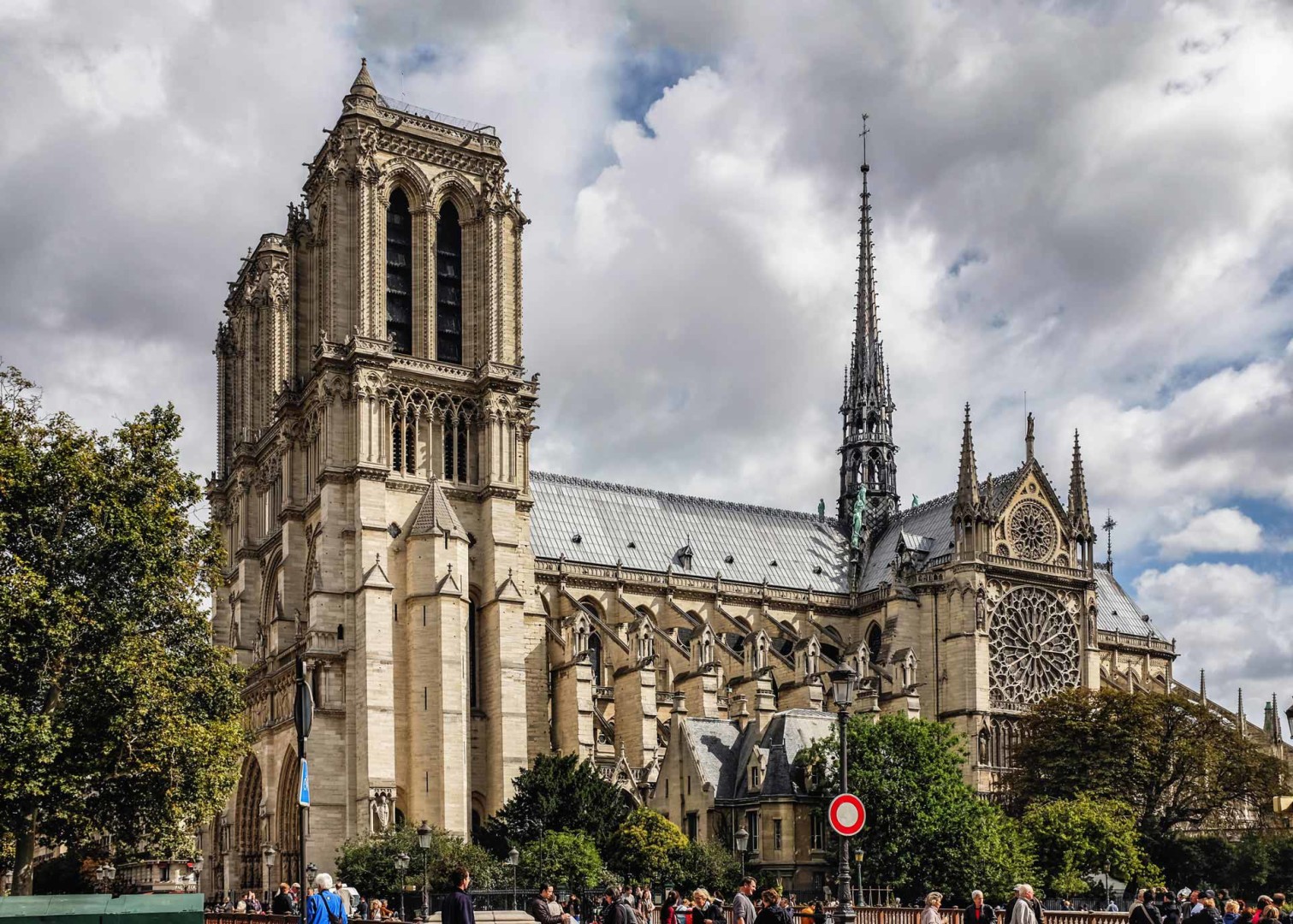 It's mind-boggling for me to think that this cathedral is celebrating its 850th anniversary!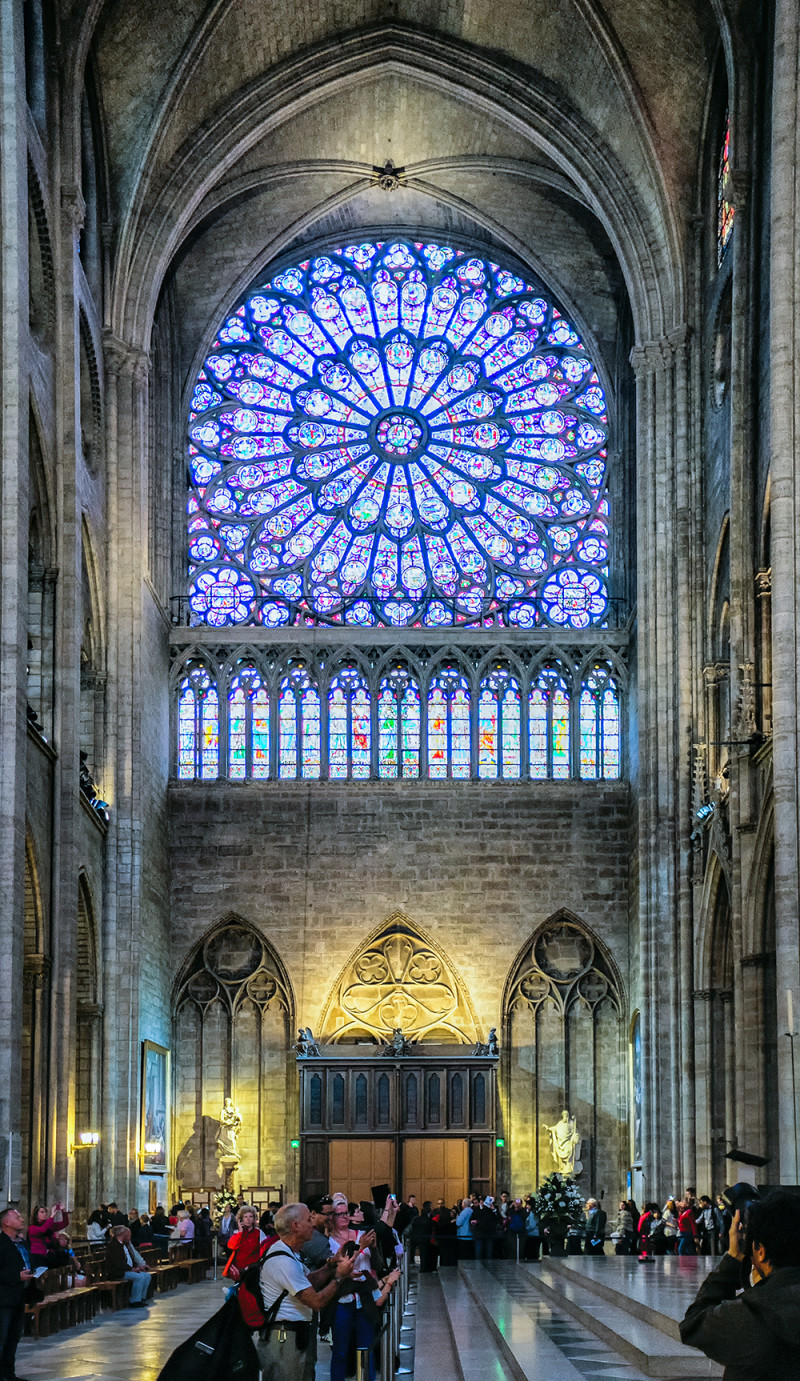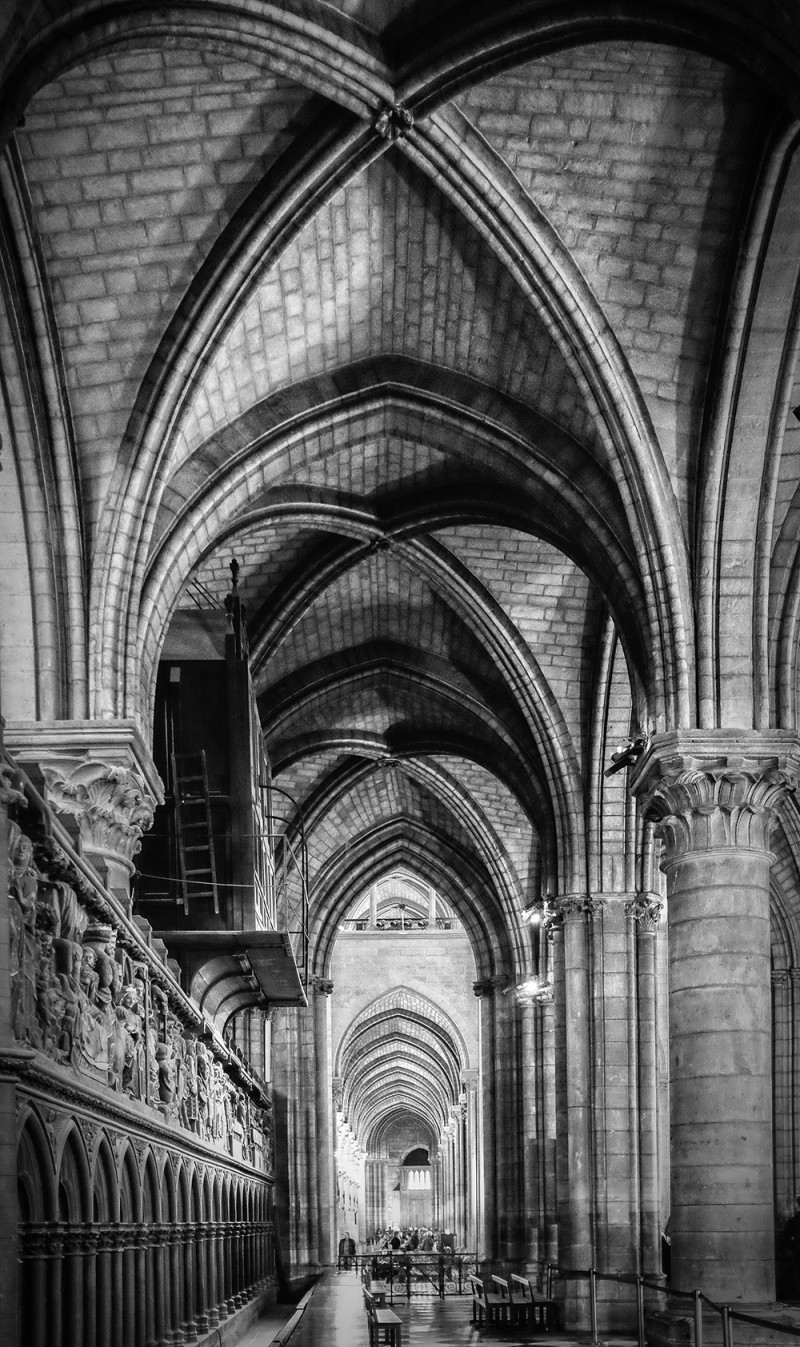 Because I had already viewed the interior the night before and especially because I was constantly trailing behind the day tour group, I only wanted to hurry and climb the tower.
Finally!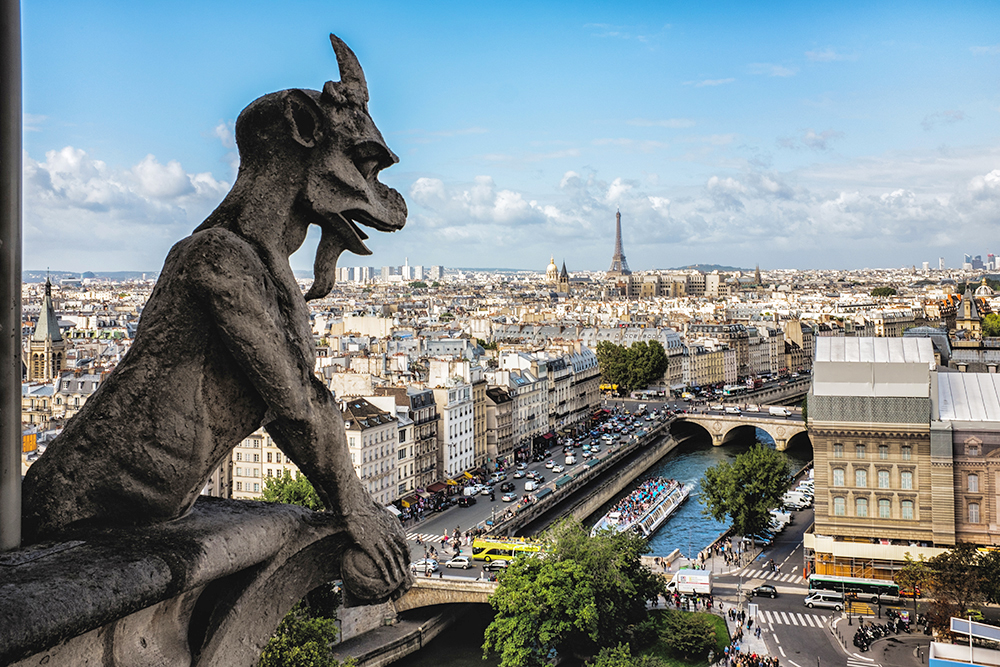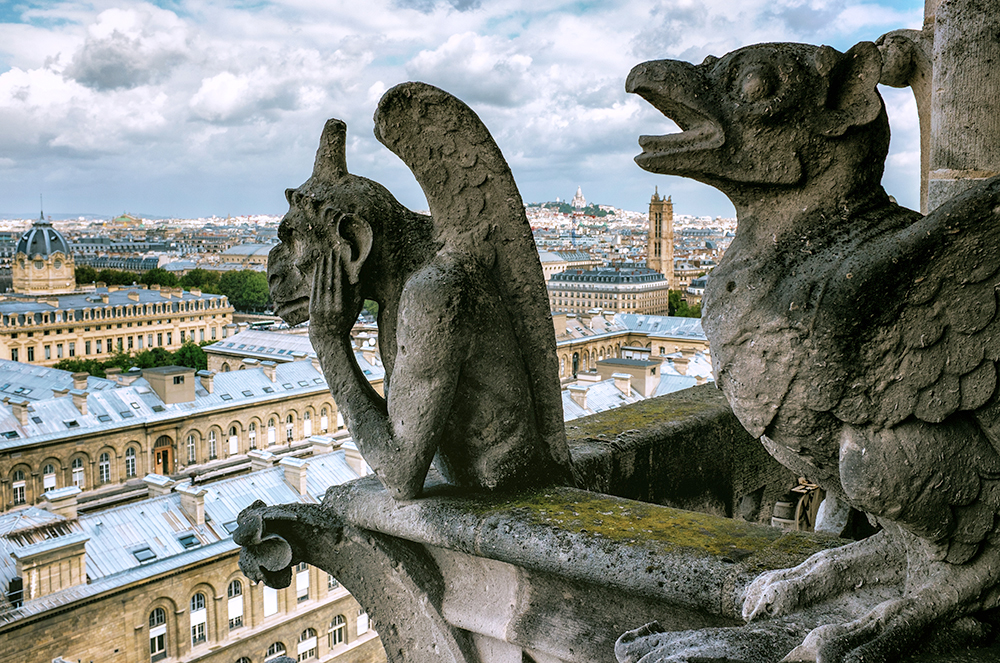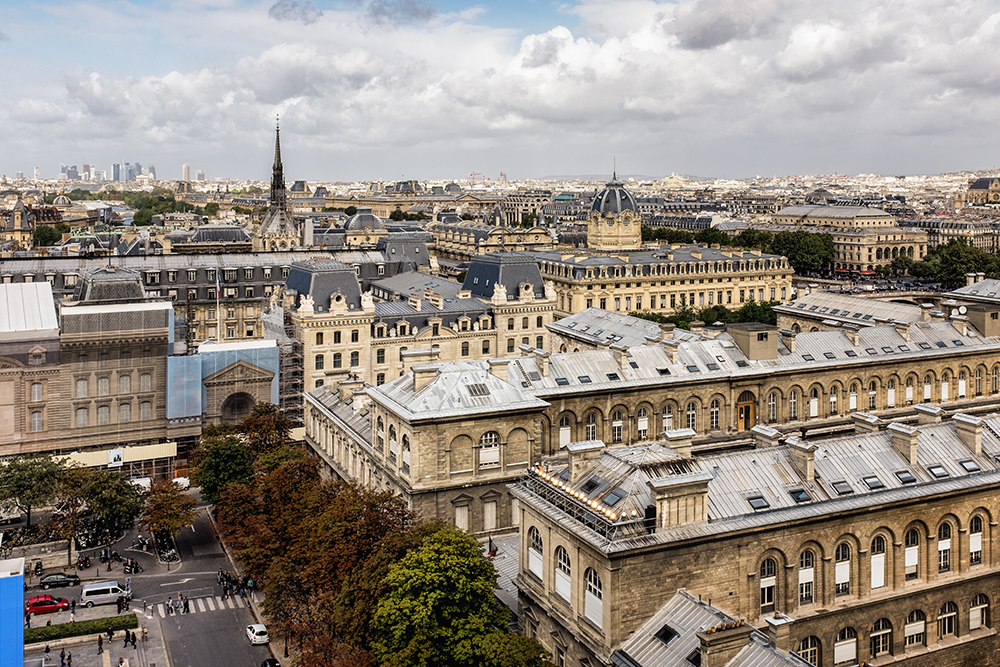 I had always thought that these were gargoyles, but the tour guide told us that gargoyles spit out water. These are officially chimeras! What do I know?!?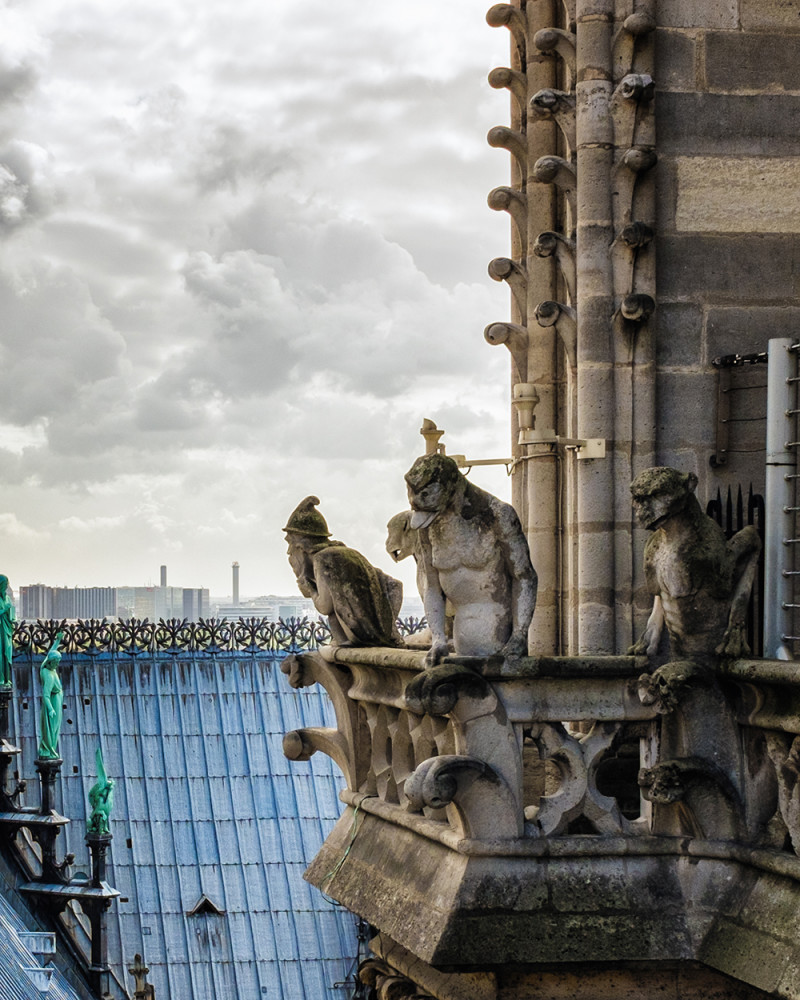 After the Notre Dame tour, I quickly headed over to Saint Chapelle. I was looking forward to photographing the interior of the building, so I was more than disappointed to discover that scaffolding was in place inside the building.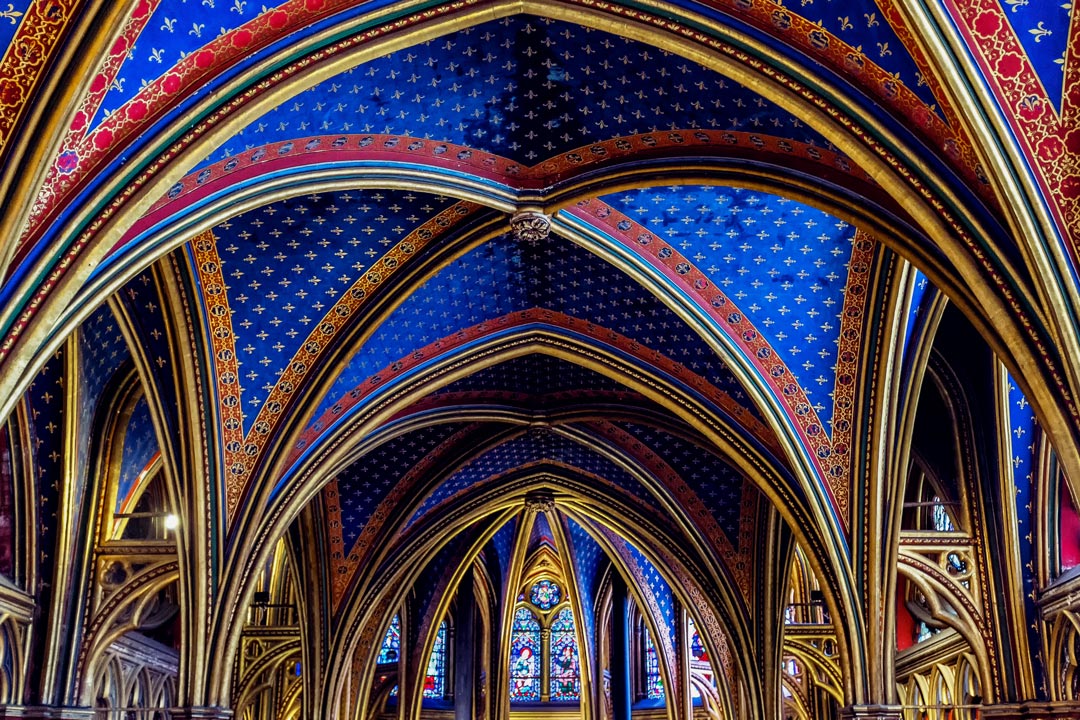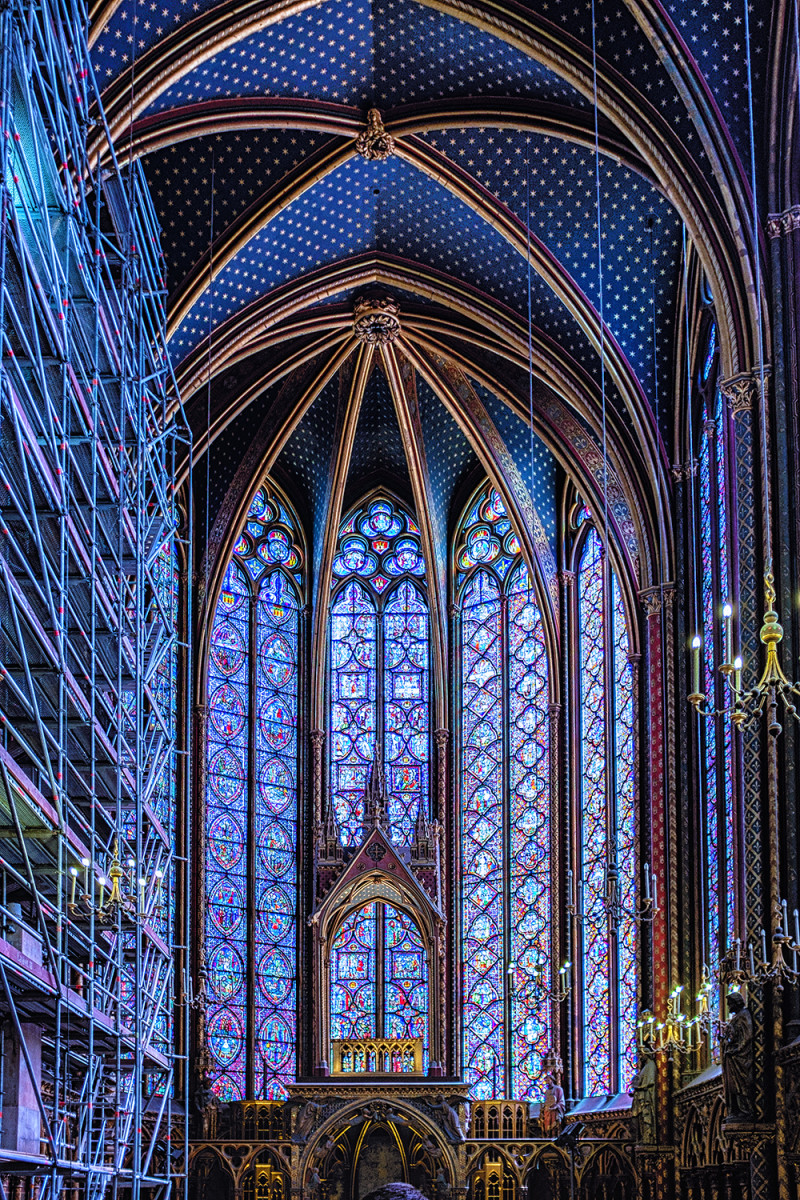 I was lucky to grab any color from this section of Saint Chapelle, although it was gorgeous.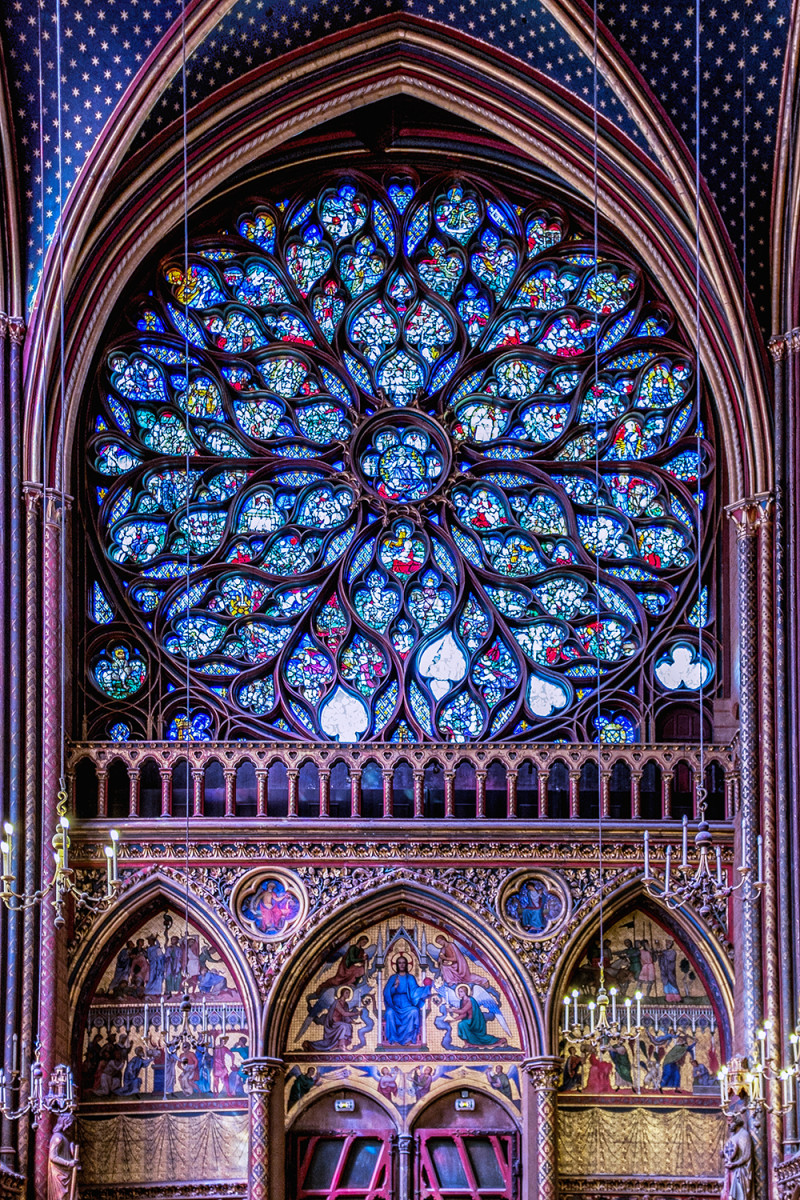 It was well after 2:00 by this time and, once again, it was raining. I grabbed yet another taxi after realizing that the reason I couldn't find a bus station on the opposite side of the street from where the 69 bus dropped me off was because it was a one-way street! DUH!!!
All was well by the time I arrived at the front door of my hotel. I gathered myself together and rested a bit before my meet-and-greet at 5:00 p.m. that evening! I looked forward to meeting the group.
Next stop the following day….Versailles.