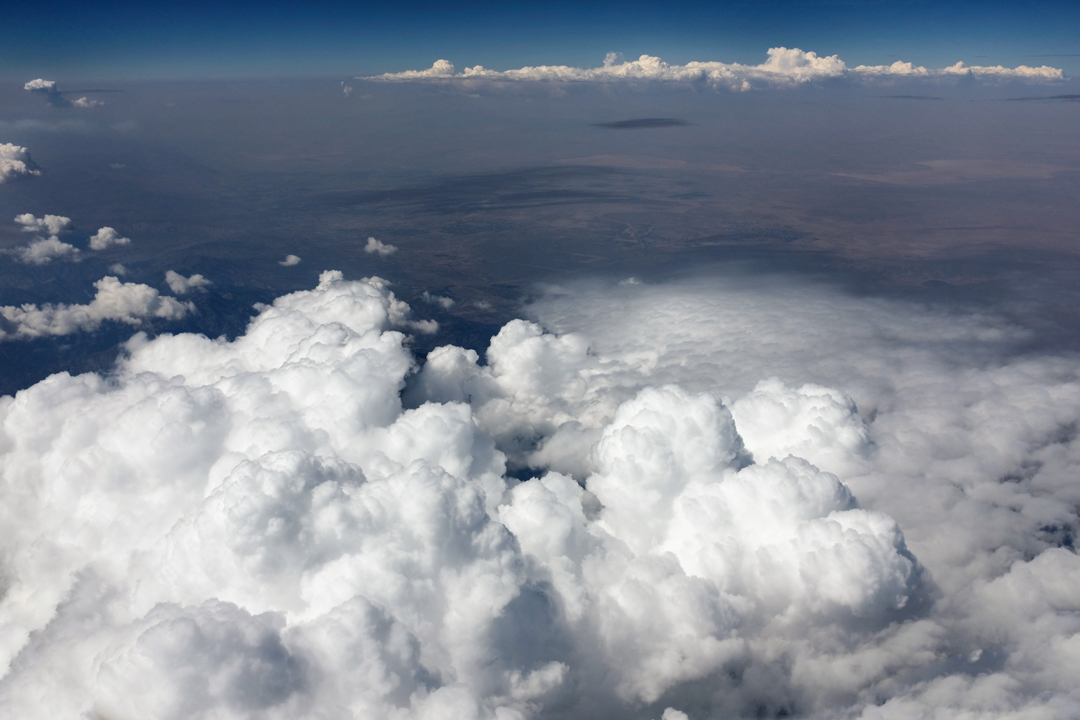 Good morning, sunshine!
After what turned out for me to be a fitful night's sleep from waking up at every half hour, and waking up with a sore jaw (man, I must have been more apprehensive about traveling alone than I thought!), Steve and I arrived at the airport and said our tearful goodbyes.
KLM is a well-run airline. After being accustomed to being thrown a bag of peanuts and only being given a meal if you pay for it when traveling with other airlines, KLM provided two meals and free wine on the plane…WOO HOO!!! They even remembered my request for vegetarian food. Nice. Great job, KLM!
As evidenced by the image above, the clouds were spectacular! I'm sure my seatmates thought I was nuts taking photos of these clouds, but I imagined that this is what heaven looks like; super puffy and oh so beautiful.
I NEVER fall asleep on the plane but perhaps thanks to the wine, I managed to fall asleep for a couple of hours. I woke up to the most spectacular sunrise. I think we were flying over England at this point, and the view was breathtaking.
After being picked up by a limo at Schiphol Airport, courtesy of Steve (a BIG kiss for that one!), I dropped everything off at my rented apartment.
This is a view of my bedroom window looking skyward. The hooks on the rooftops of each home were used to lift furniture from the sidewalk into the house because the staircases are spiral and narrow:
Here is a view of the living room overlooking the Lijnbaangracht canal.
I decided to venture out before it rained. Too late! Man, bad hair day today. Fortunately, I was able to borrow an umbrella from the owners of the apartment.
A challenge I have always had, and this is unfortunate because I'm traveling alone, is that I have NO sense of direction. I've gotten to the point where I now turn left when I think I should turn right, and I'm [sometimes] okay. Let's just say that it took me a while to get from Point A to Point B and then back to Point A today. But it's all good…I'm REALLY seeing Amsterdam!
Because of the rain, my outdoor sightseeing plans went out the window, and I headed to Westerkerk, a Protestant Dutch church in central Amsterdam, which is next to the Jordaan district near my apartment. I've only been in Europe for a half of a day, and I'm already blown away by the architecture. Please don't let these blue skies fool you…whatever blue skies you see in these photos were followed a minute later by a downpour.
Here are a couple of interior shots of the church.
I'm sure the organ music could be heard across most of Amsterdam. It was so beautiful that, believe it or not, it made me cry! (I think that crying is going to be my central theme throughout Europe.)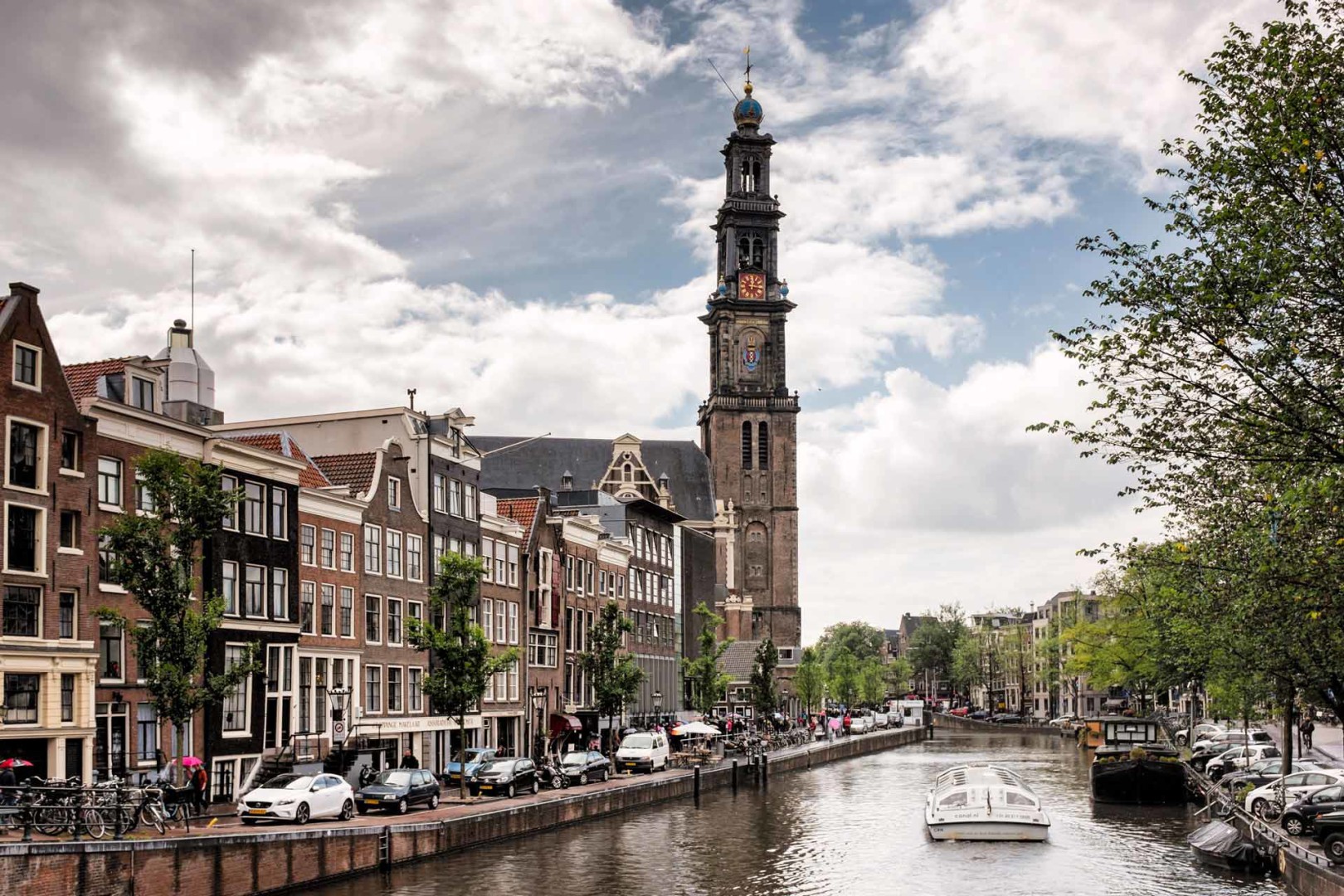 The church is located along the Prinsengracht canal.
I think I'm lucky that it rained today because I would have taken 100 photos just of the canal!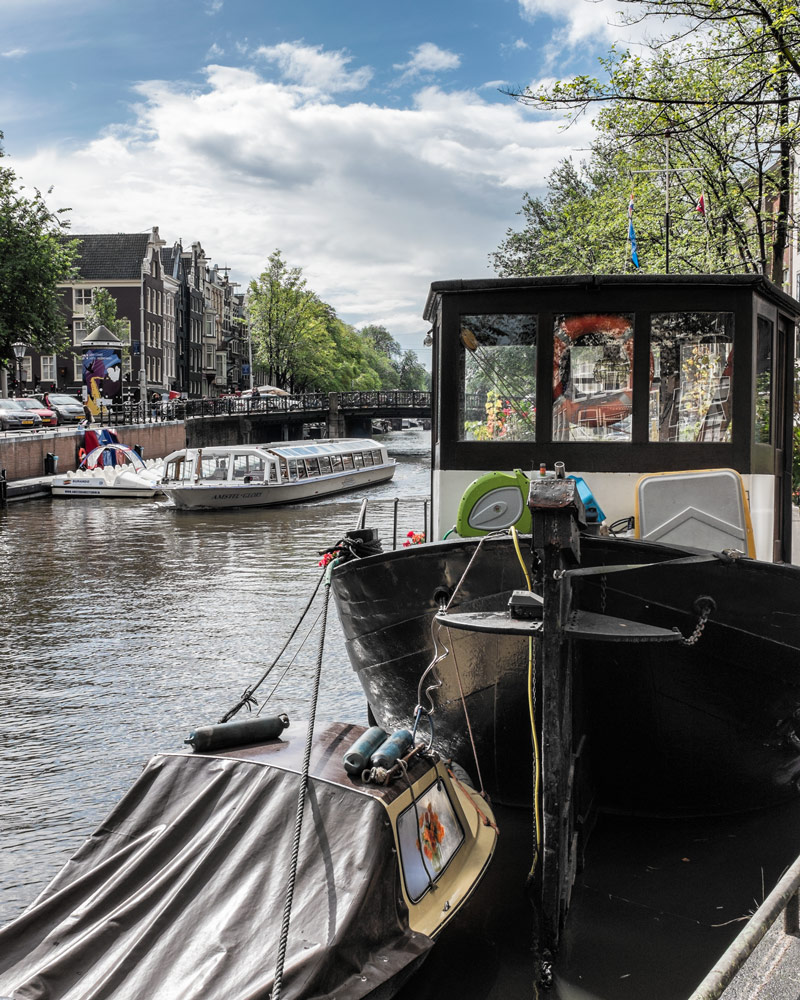 After touring the church, I found a little cafe on the other side of the canal called Cafe d'Oude Wester, and I couldn't decipher half of the items on the menu!
Because I had already made up my mind that I wasn't going to limit myself to a vegan/vegetarian/raw diet in Europe, the server's recommended the apple/bacon pancake. ("It's the best of both worlds; it's both sweet and savory.") Can I just tell you how delicious it was?!? After taking a bite, however, I think the restaurant's English translation of "d'Oude" is "heart attack." ;)
I could barely finish half of it! This is by far the most delicious pancake I've ever eaten.
It was raining hard by this time so I headed back, but I had to take a few more photos whenever the clouds let in some blue sky.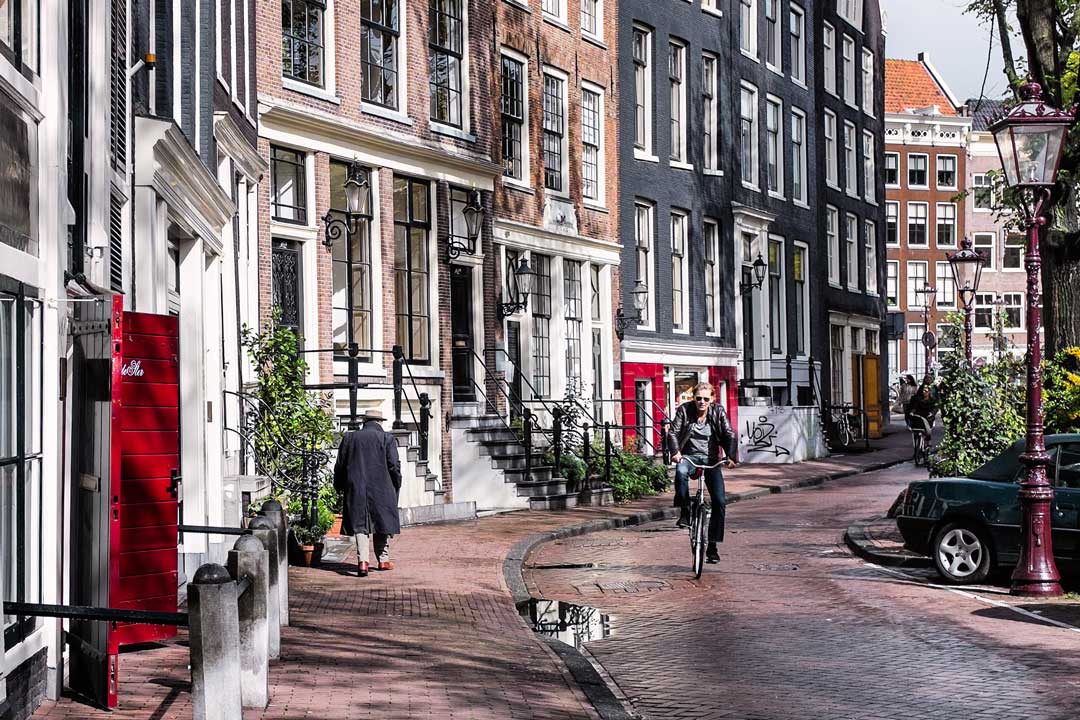 Trust me; it was raining by this time! Wacky weather….sunny one minute, downpour the next. Nice change of pace from L.A., that's for sure.
Here's proof that it was raining!
My lack of sleep finally caught up with me when I returned to the apartment. Despite knowing that I shouldn't take a nap to get through jet lag, I napped anyway. Hey, I'm an adult, and I can do whatever I want! I needed what turned out to be a three-hour nap. I've been dealing with a sore throat over the last few days so I chose to stay in the apartment for the rest of the night (my pancakes held me through the remainder of the evening!), and I wrote this long and exhaustive blog. Unfortunately, I'm missing out on seeing Amsterdam at night (and especially the Red Light District), but it's better to see others' photos of it than to end up with a full-blown cold from walking in the rain. It hasn't stopped pouring since noon, so it has been raining hard for eleven hours now…just like in L.A.! :(
I already know that the long length of this blog is a fluke. I doubt that I will have the time to be this descriptive as I travel through Europe. I'm looking forward to heading out at sunrise. I'm thinking good thoughts that it will be a gloriously sunny day!