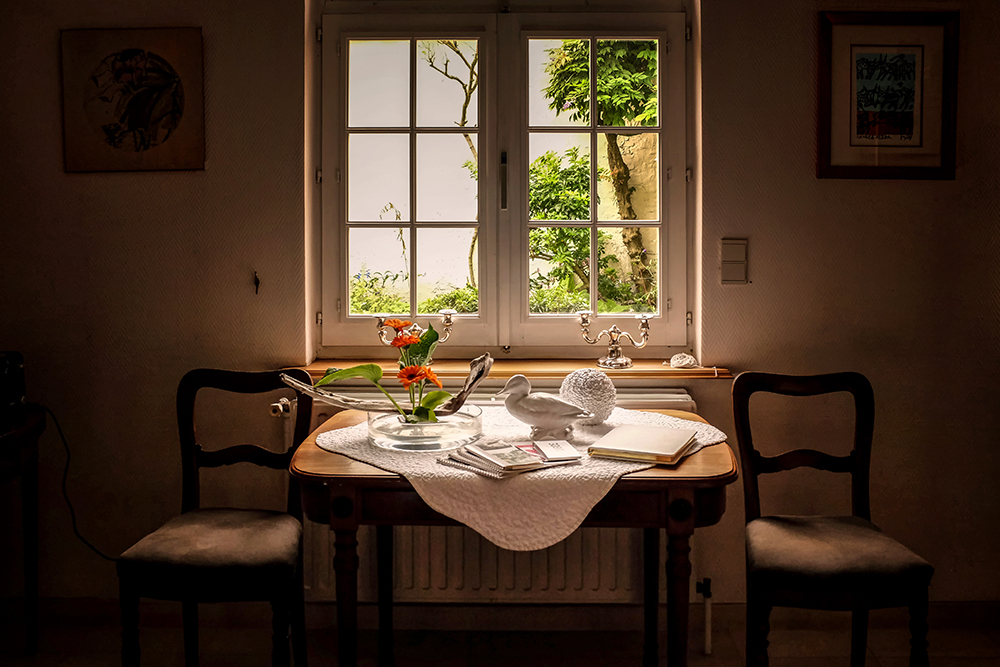 Charm 'n Bruges is an aptly-named bed and breakfast inn. I loved to wander through the courtyard and the breakfast room to see the beautiful vignettes.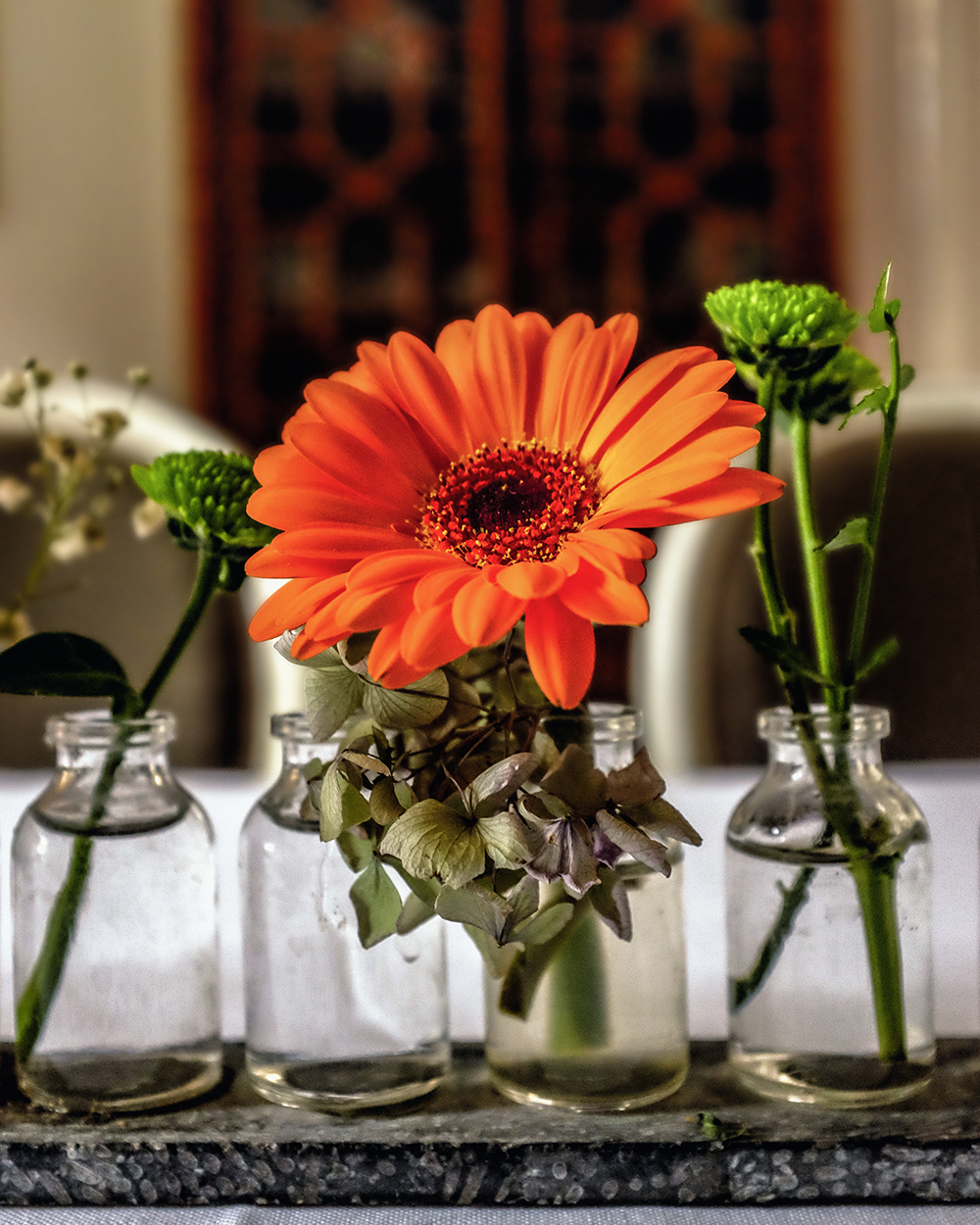 The jars of Côte d'Or were milk and dark chocolate spreads. The jams were outstanding. Thank goodness this was a walking tour. My usual breakfast at home consists of a bowl of cereal.
The loaves of bread were different every day and so delicious! The table was always impeccably set.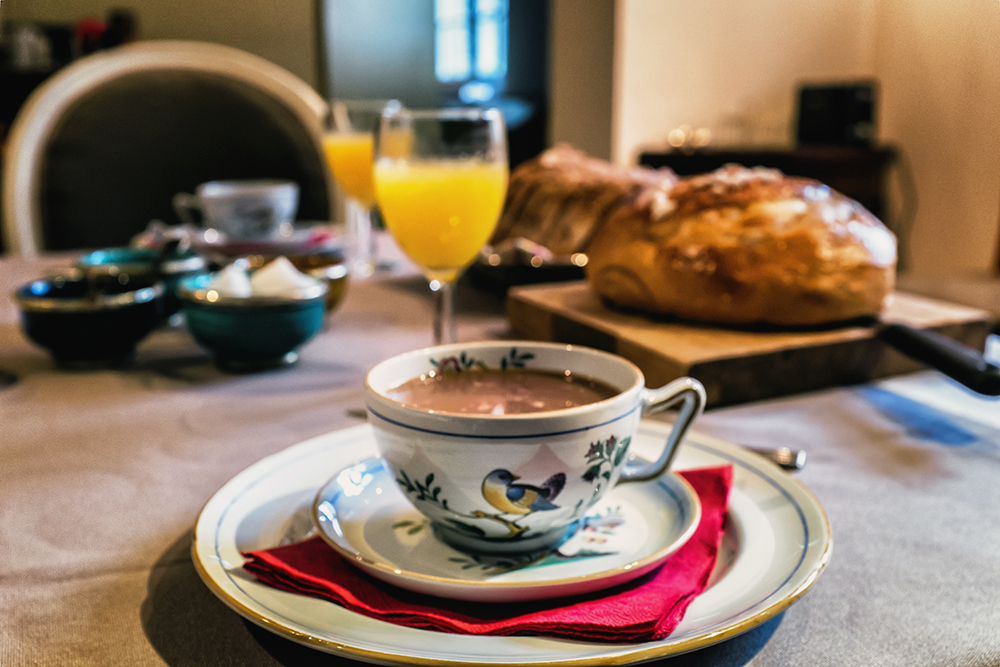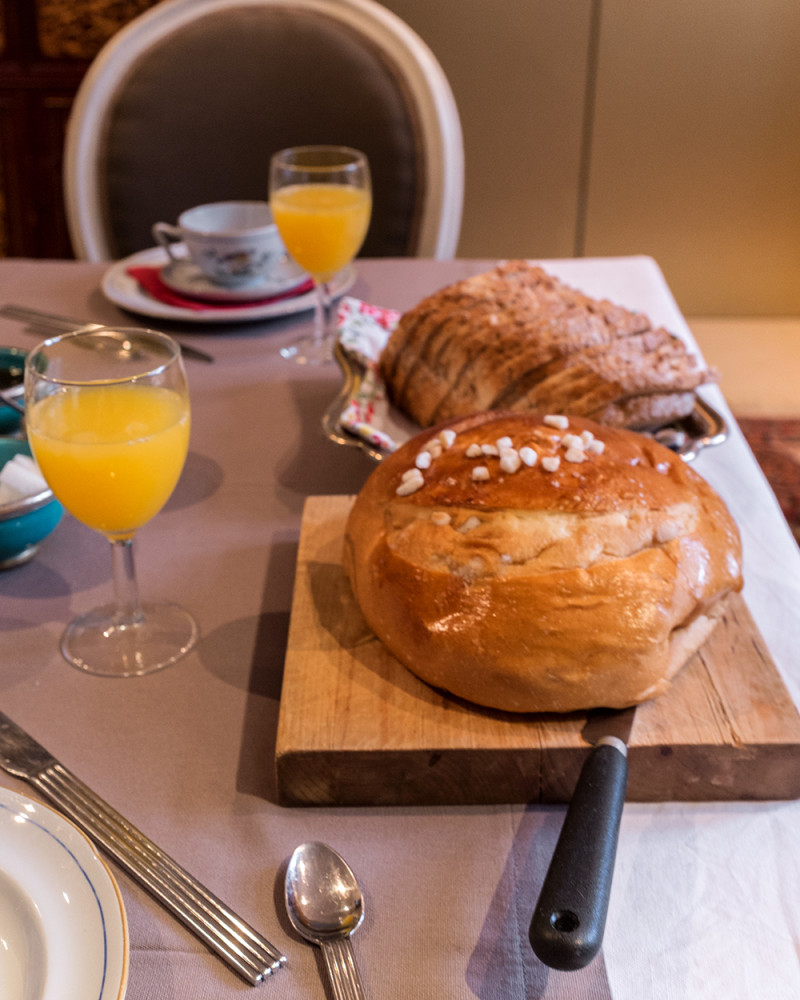 I said goodbye to my excellent hosts and set off on a train heading to Brussels. I had planned on visiting the lovely town of Ghent, located between Bruges and Brussels, but the weather once again refused to cooperate with my travel plans. Poor, poor me. ;)
My host in Brussels advised that it was an easy ten-minute walk from the train station to his home which might have been if my host had provided explicit directions. I was exhausted from walking with my heavy carry-on backpack by the time I arrived at his home. I would have thought that I would have adjusted to it by that time, but that wasn't the case.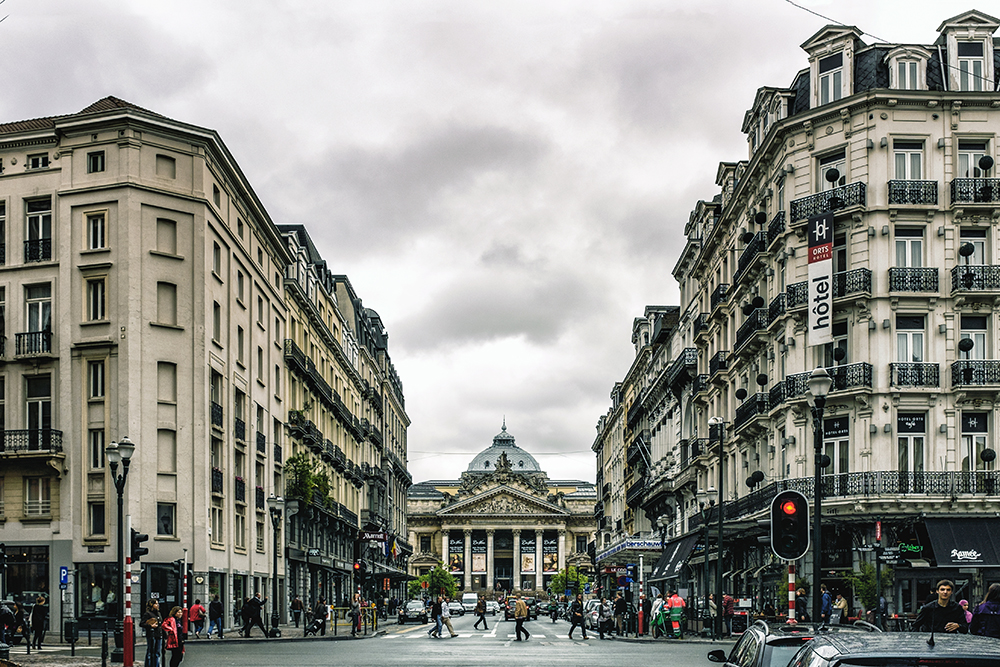 The hosts were very kind and gave me lots of pointers about the sights of their beautiful city. I stepped outside determined not to get lost, but that is what happened once again! I finally made it to my destination which was Grand Place. By this time, it was raining heavily, but I was not going to let something as silly as rain to deter me!
My hosts had told me that there was a celebration going on that weekend which was held only once a year. Lucky me! They were beginning to set up the stands for the orchestras.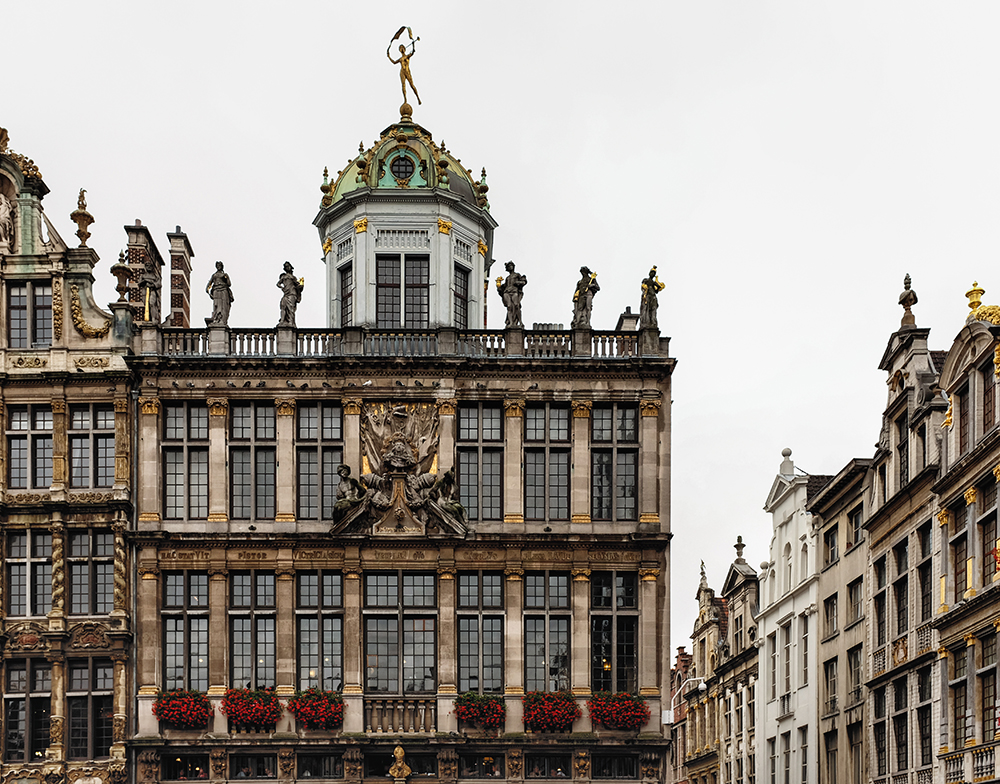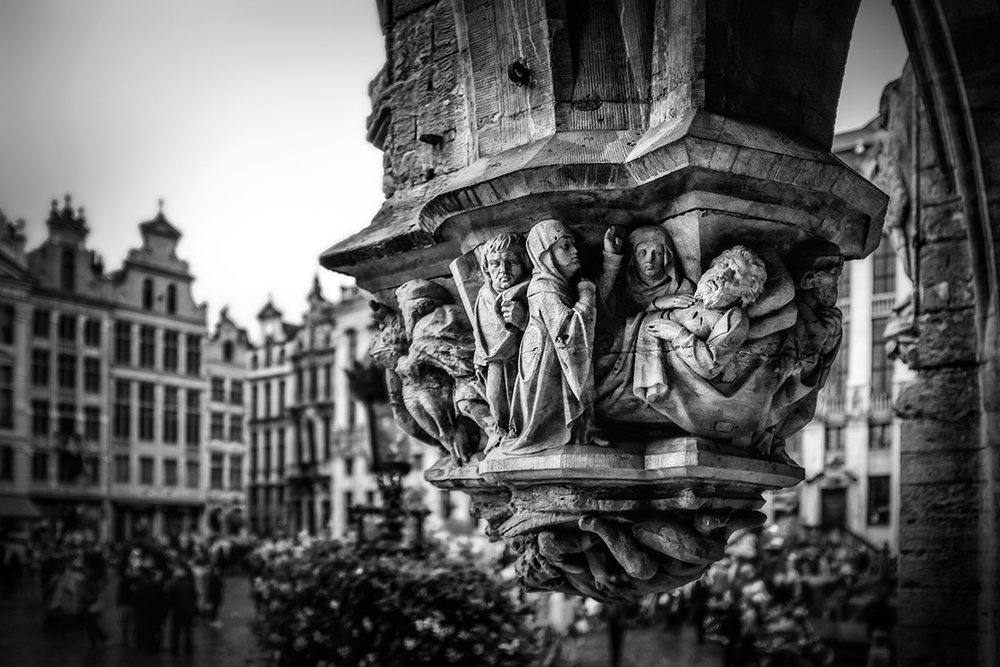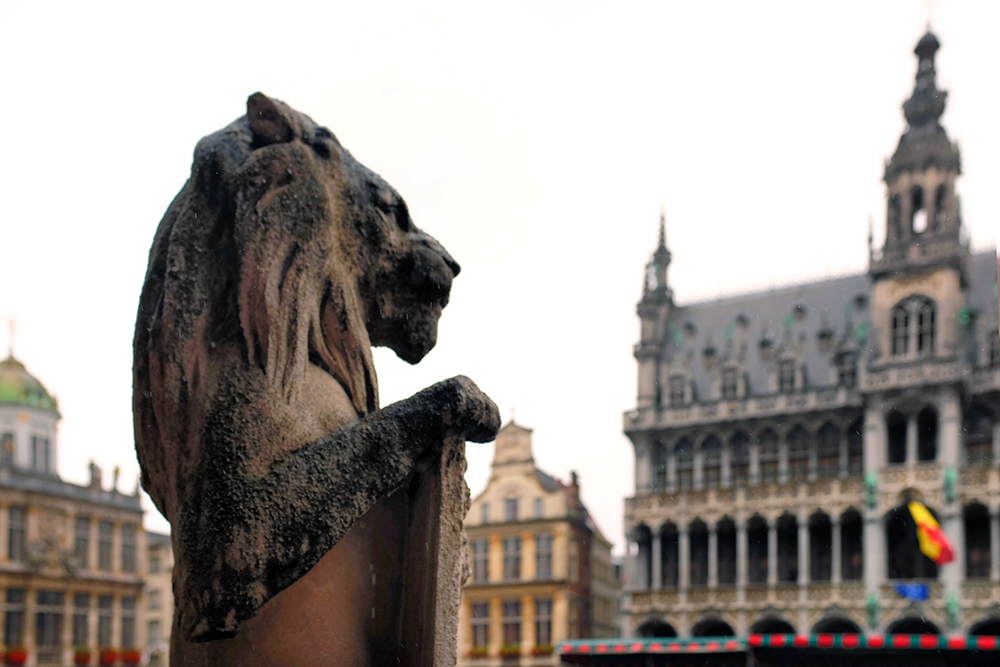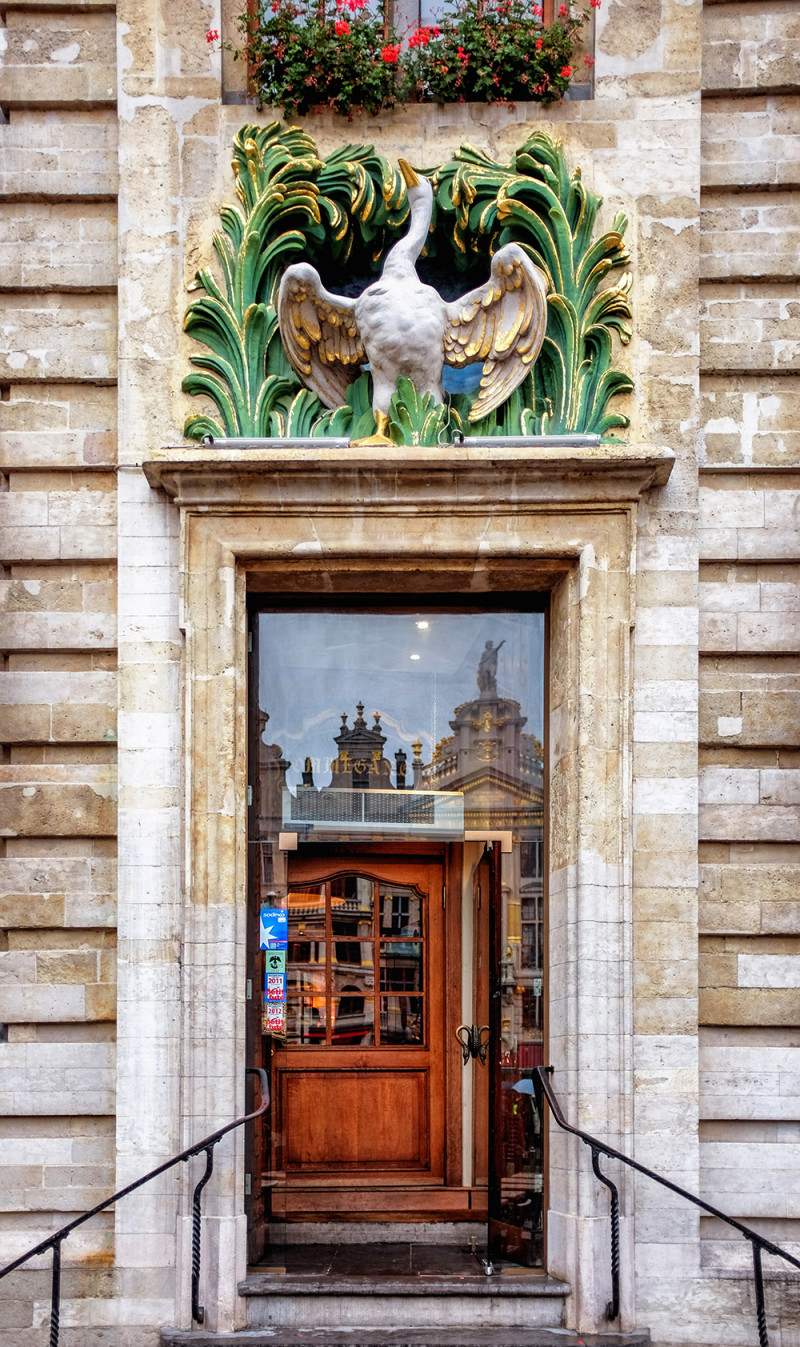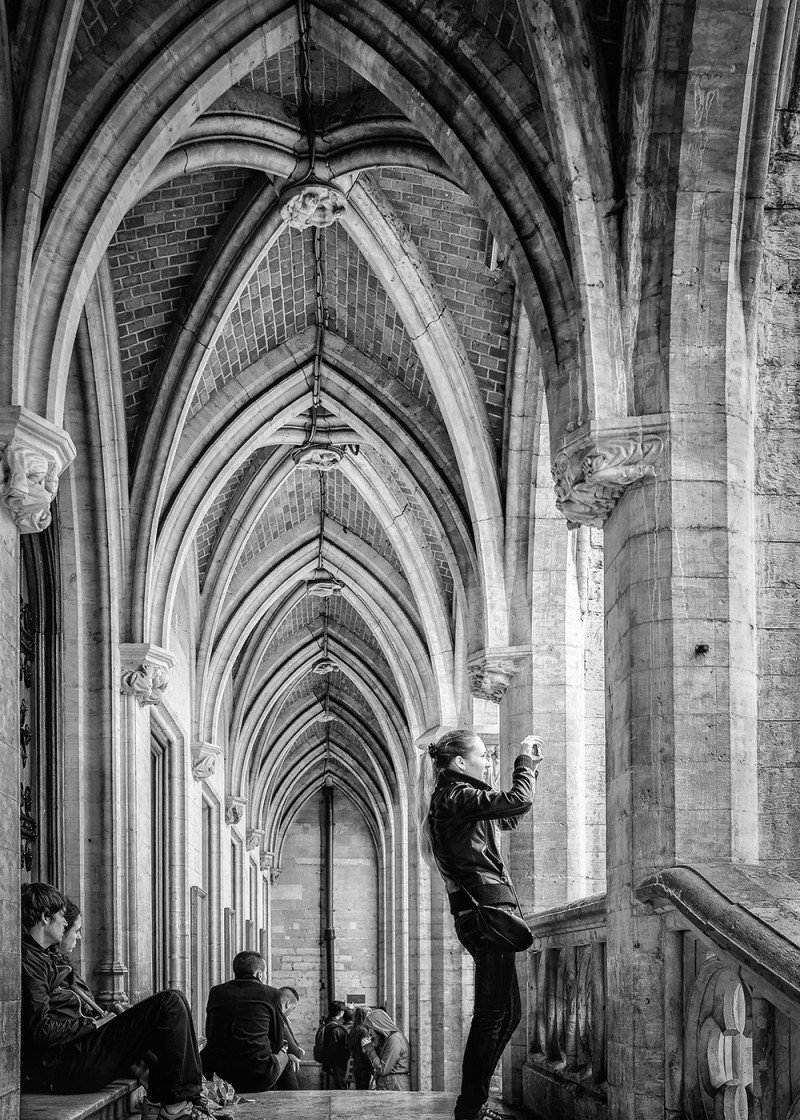 My eyes hurt from viewing such a beautiful scene. I decided to leave Grand Place and walked to Galeries Royales St. Hubert.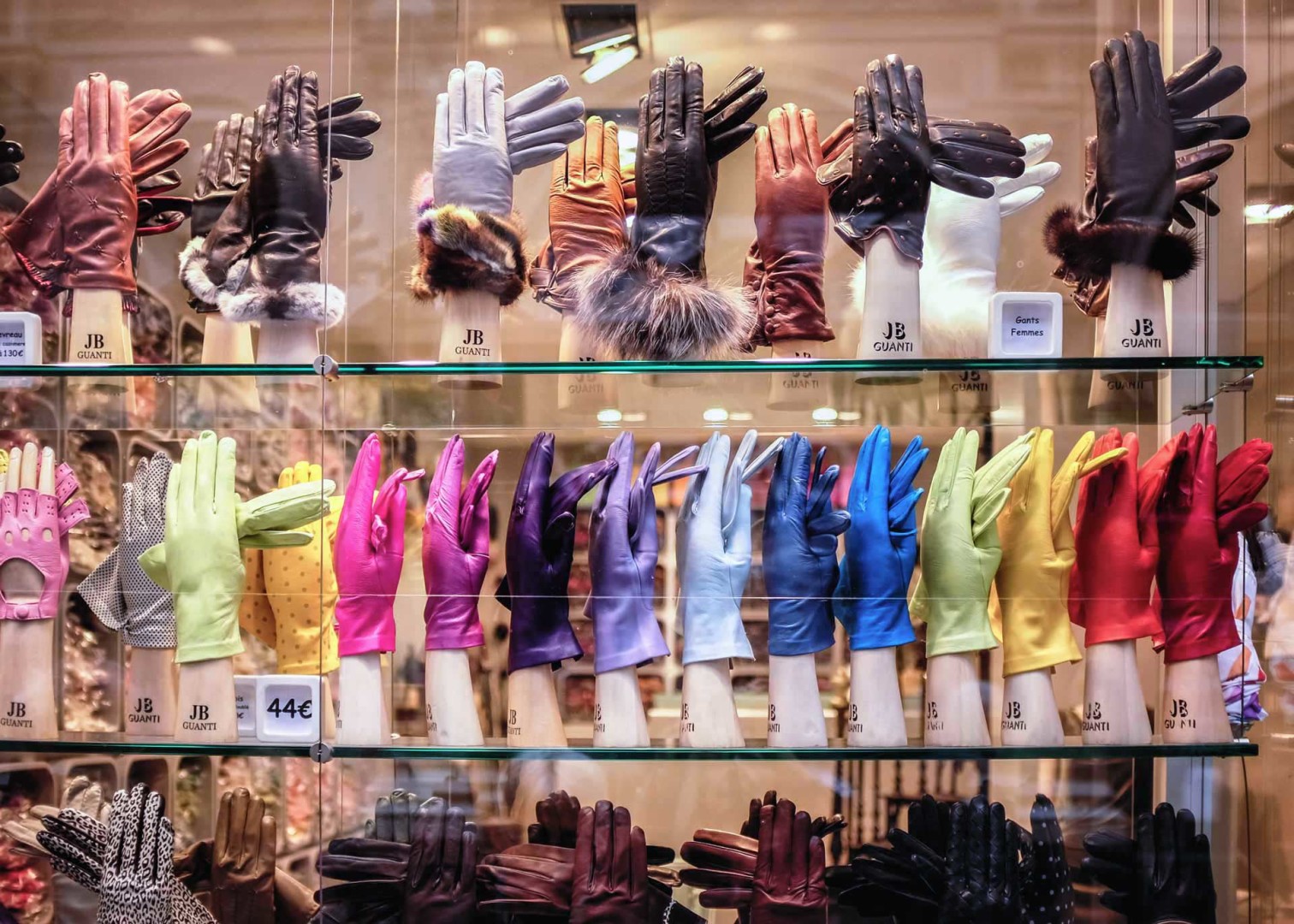 As I was strolling through this gorgeous corridor, a man who appeared to be quite a character rushed past me with his wet raincoat billowing out as he walked.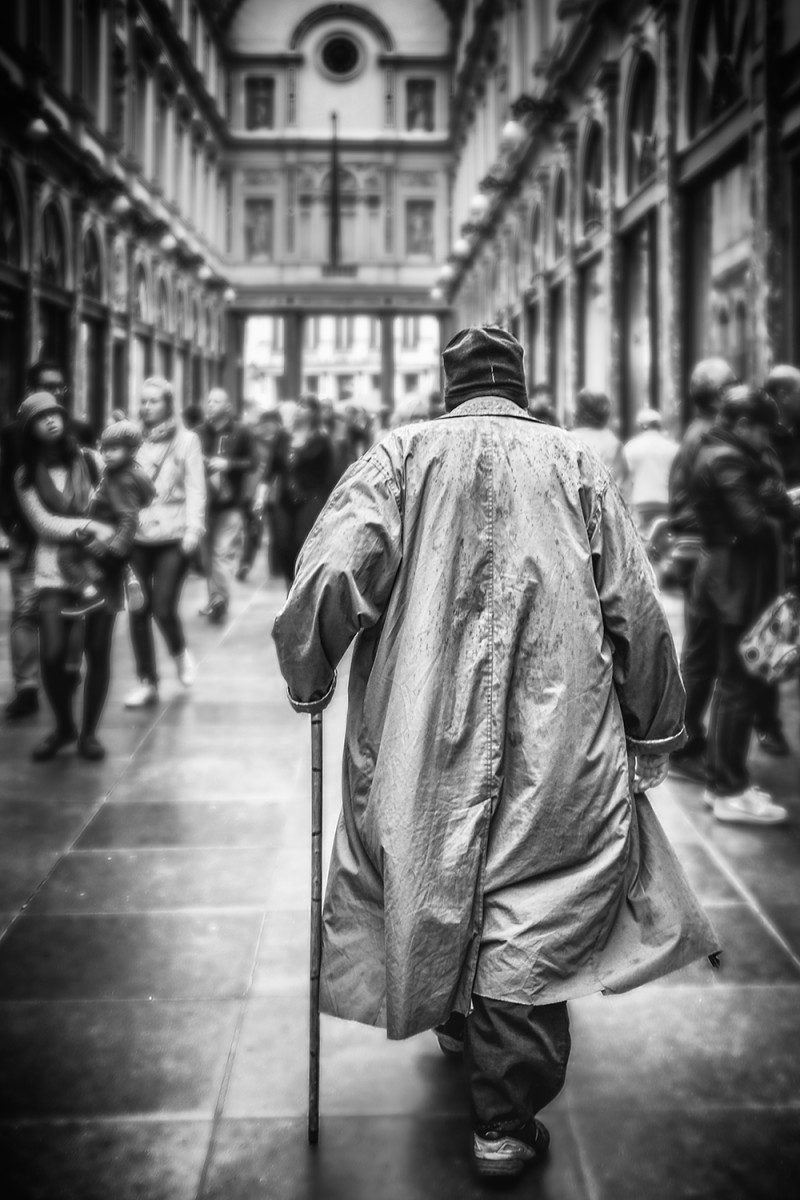 One of the things that I was instructed to do by my dear friend, Barry, was to eat a Belgian waffle. So I set out to find one. I was a little disappointed to see that, as street food, they handed the waffle to me plain and in a paper wrapper.
I knew I would never be the same after that first bite…sweet with a soft center and when you bit into the waffle, the texture had a sugar crystal crunch to it. Amazing!!!
A wedding had just taken place in one of the buildings of Grand Place. These were some of the cars from the party.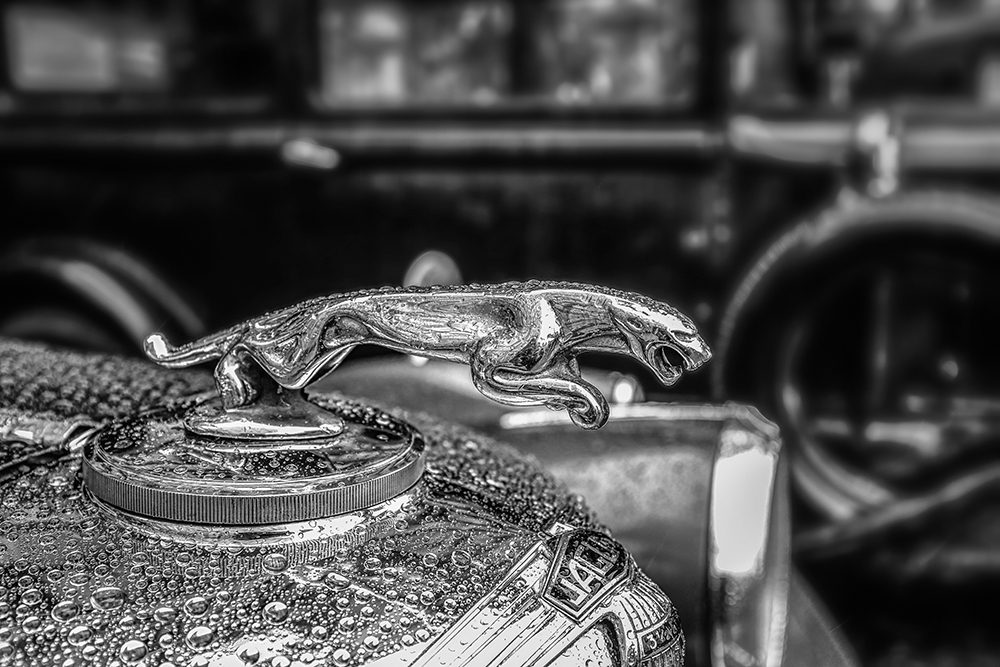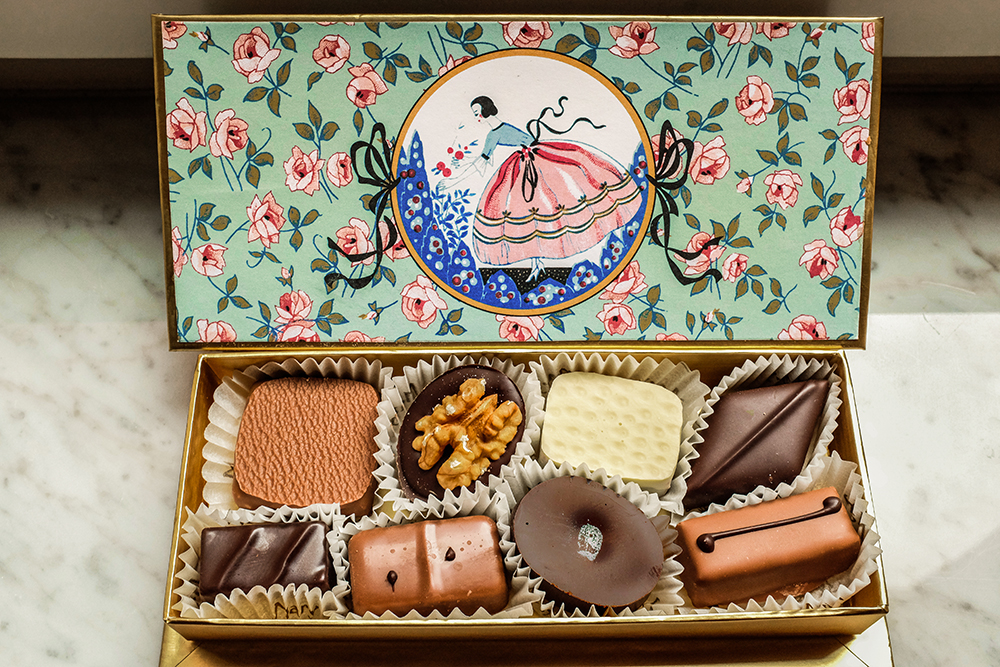 I heard an orchestra and returned to Grand Place.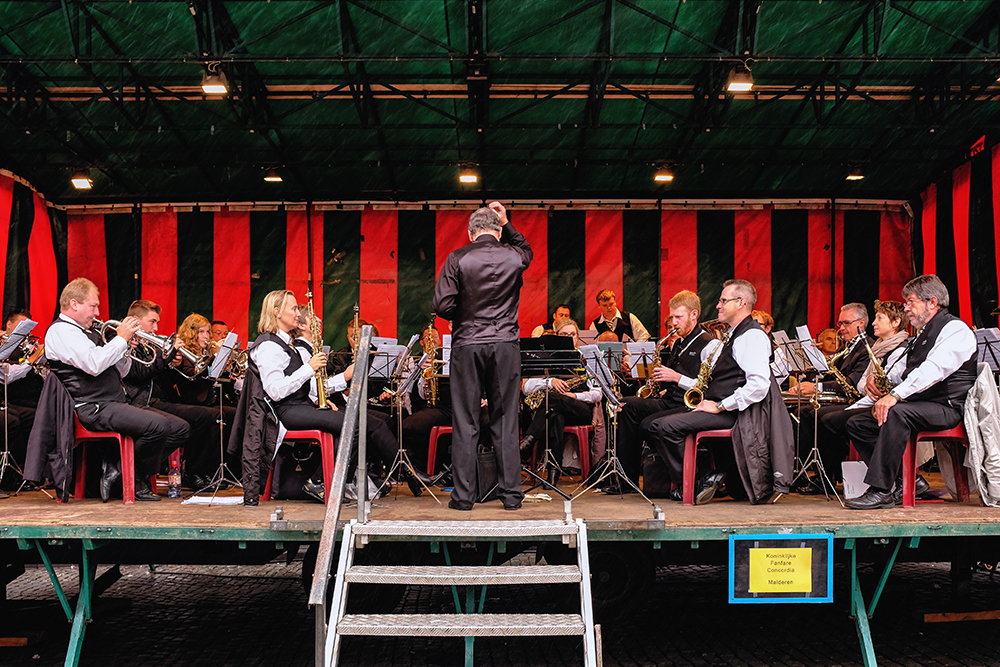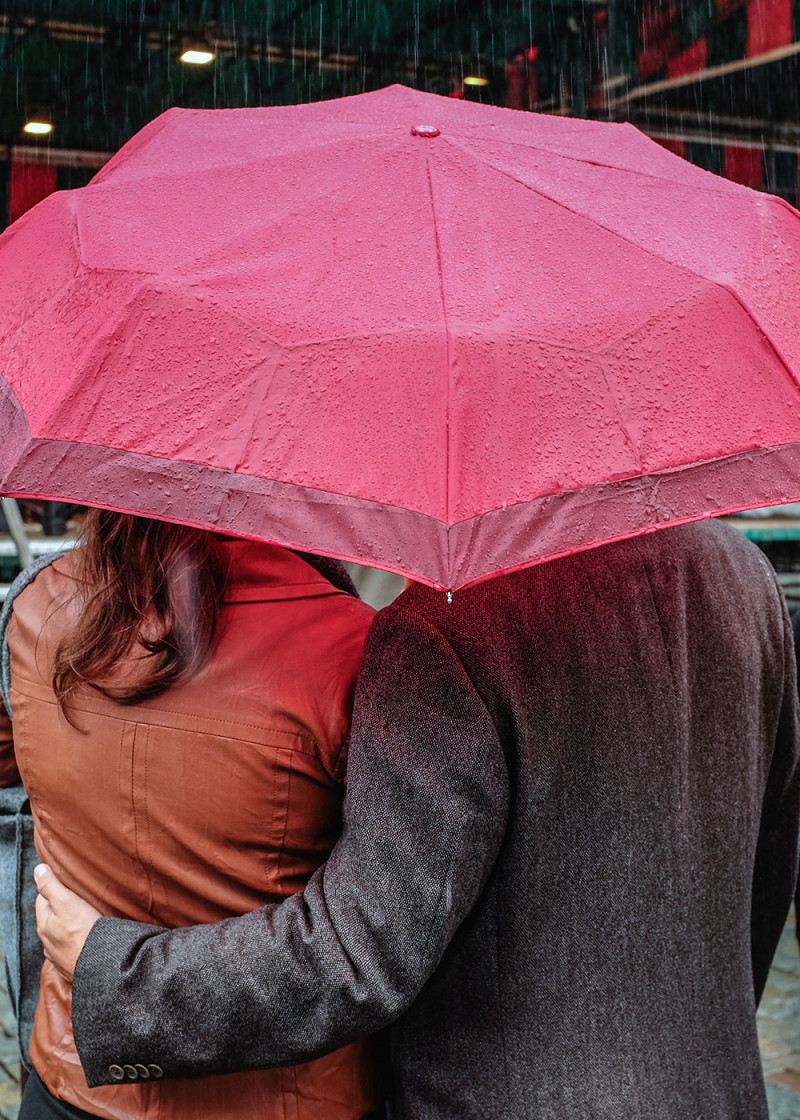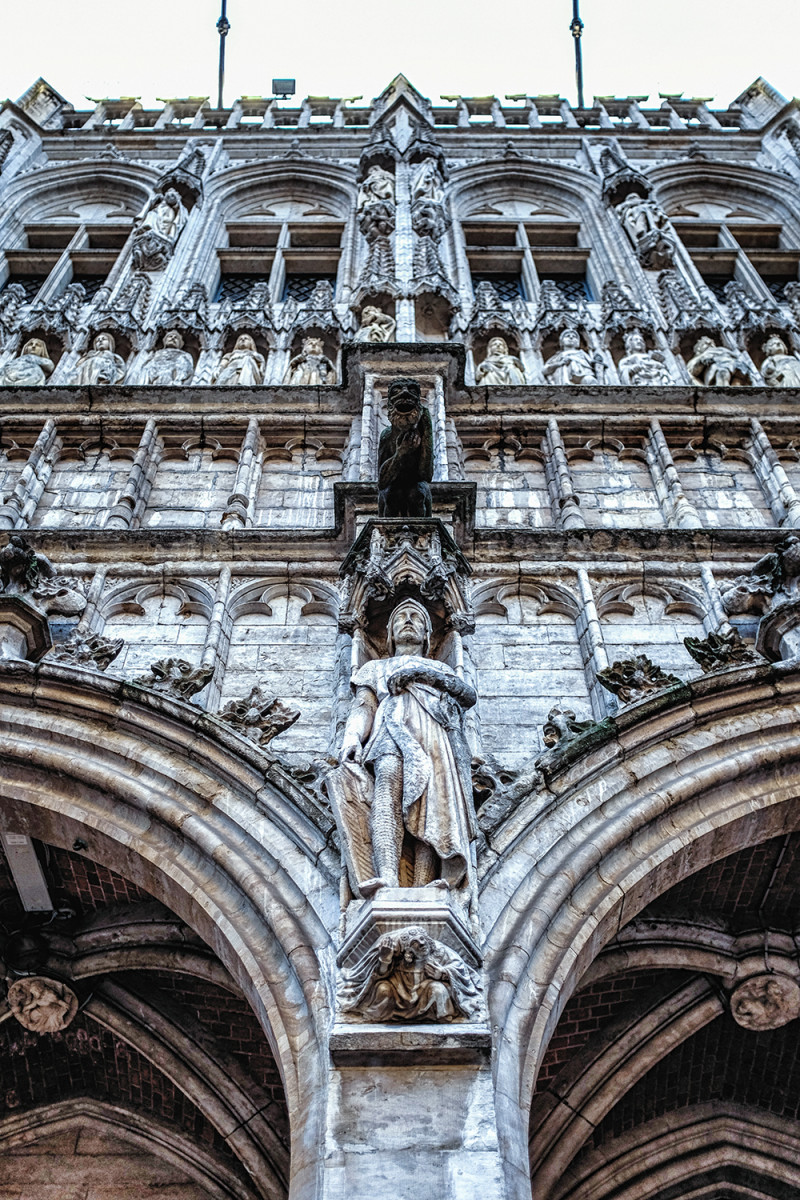 And my favorite detail.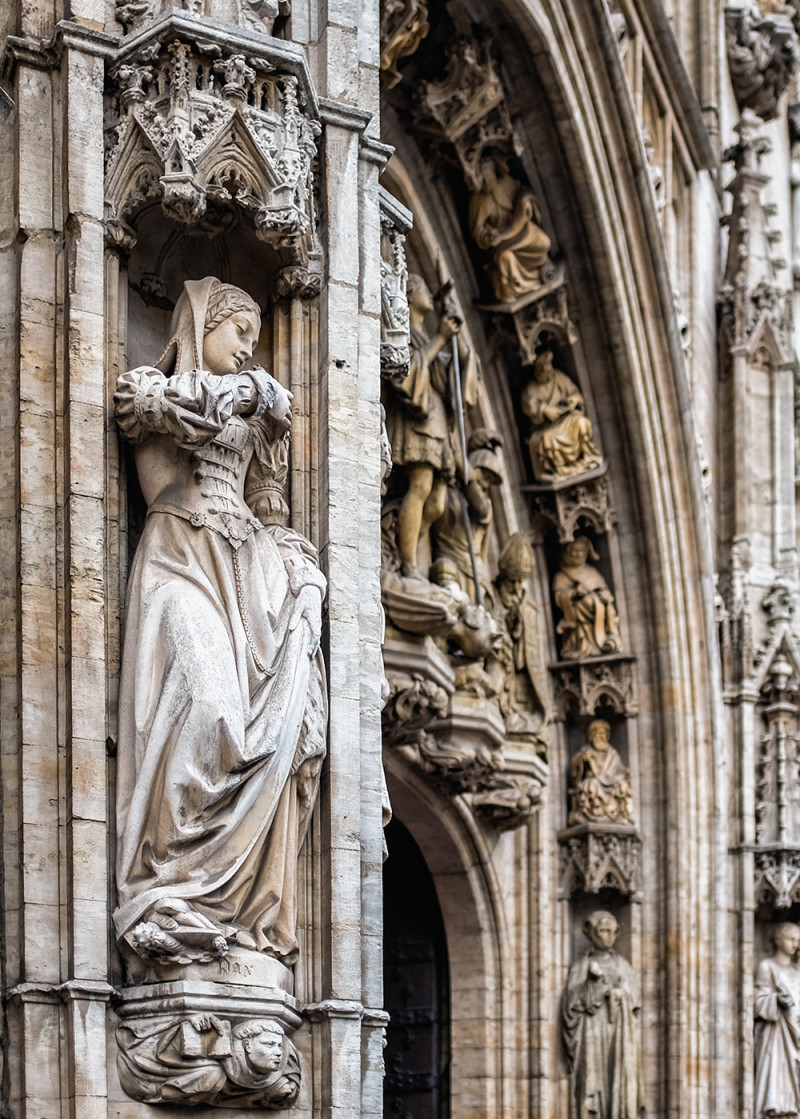 I left Grand Place for an early dinner, and I couldn't believe what I saw when I returned.